Busy programme of track action ahead of twice-around-the-clock classic
GT, single-seater and esports competitions all part of diverse schedule
Support race line-up complements extensive range of off-track entertainment
While the CrowdStrike 24 Hours of Spa is unquestionably the biggest sporting contest taking place in the Ardennes between 28 June and 2 July, a host of high-level support series will also tackle the 7km circuit to ensure that spectators are fully entertained.
Between practice, qualifying and race sessions there will barely be a break in the action from the moment the venue opens to the public on Thursday morning until the main event gets underway at 16:30 on Saturday afternoon. Eight races will be staged across four series, complemented by track sessions for spectacular GT1 machinery and virtual motorsport in the paddock.
Here's what fans can look forward to seeing at this year's CrowdStrike 24 Hours of Spa.
MCLAREN TROPHY EUROPE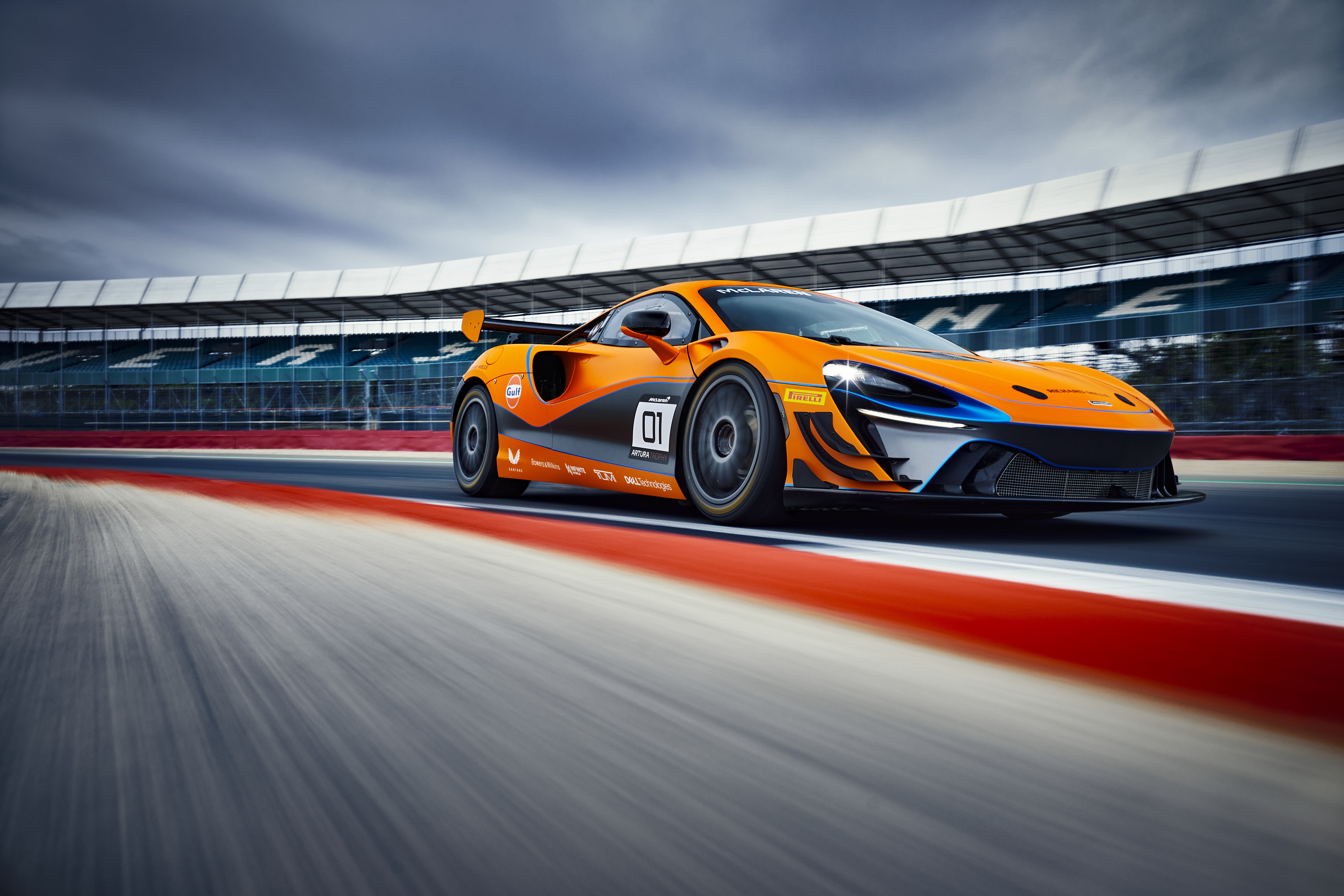 A new addition for 2023, McLaren Trophy Europe is a single-make championship in which competitors can choose from the new Artura Trophy or the 570S Trophy. It's not every day that an iconic brand such as McLaren launches its own series, so there is genuine excitement for what lies ahead. Set to debut in support of the Circuit Paul Ricard 1000kms (2-4 June), it will consist of two 50-minute races per event, while the format has been tailored so that the Bronze driver makes the difference.
There is no question that a full field of McLaren machinery will produce a spectacular sight around the iconic Spa-Francorchamps circuit, making this a must-see for fans. The first McLaren Trophy Europe race will run at 13:30 on Friday, while the second outing represents the final competitive action before the main event, getting underway at 11:55 on Saturday.
LAMBORGHINI SUPER TROFEO EUROPE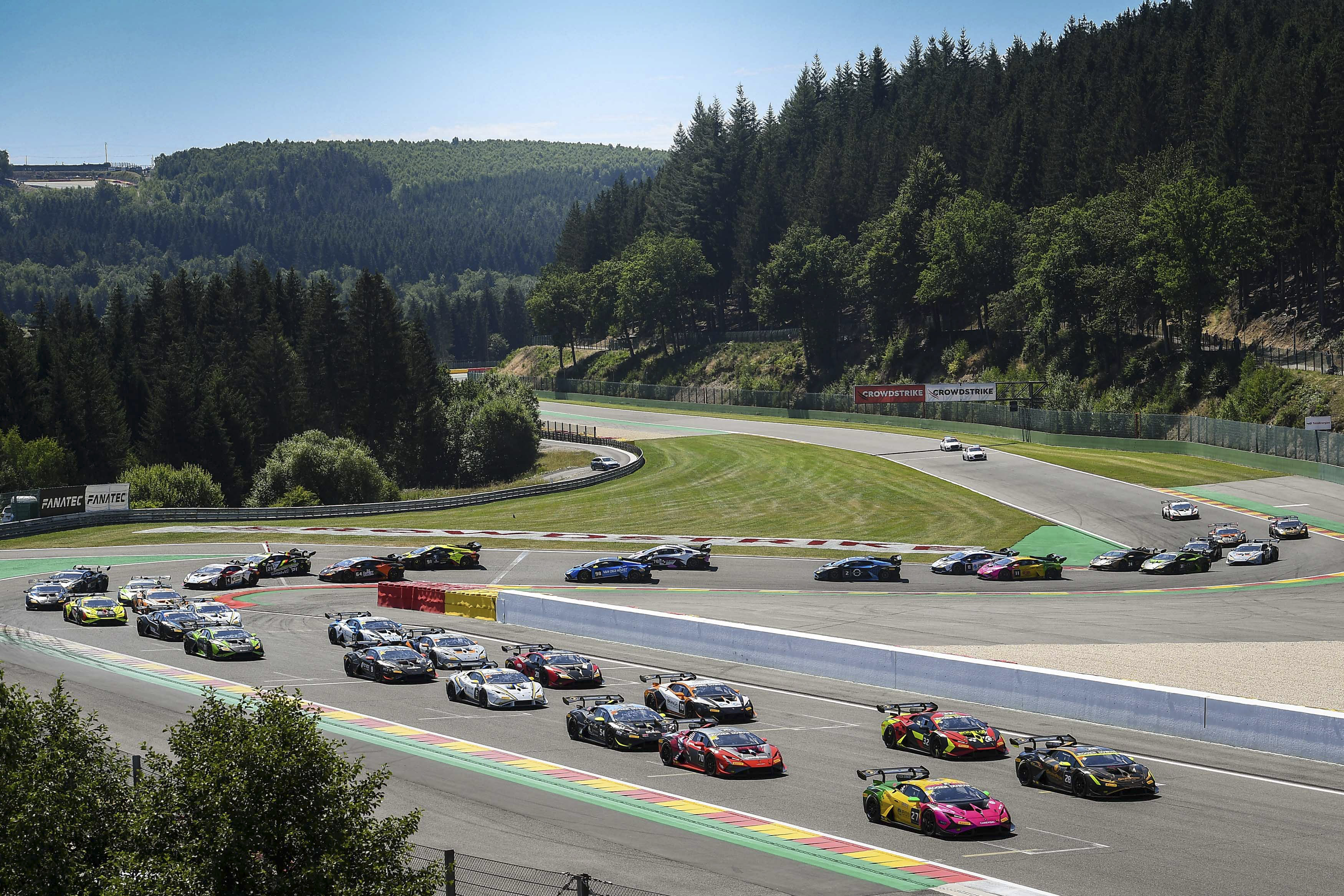 Lamborghini Super Trofeo Europe has been a mainstay of the CrowdStrike 24 Hours of Spa support package for more than a decade thanks to its long-standing association with Fanatec GT World Challenge Europe Powered by AWS. The one-make series features huge grids of identical Huracán Super Trofeo Evo2 machines, while its combination of pro, semi-pro and amateur drivers ensures that the racing is always unpredictable.
This is an essential trackside experience for those making the trip to Spa-Francorchamps. The monstrous V10 engine reverberates around the Ardennes, while the cars look superb whether they're fighting for space through Eau Rouge or swapping paint at the Bus Stop. This will mark the third round of the 2023 championship and consists of a pair of 50-minute races, the first on Friday at 15:55 and another at 10:35 on Saturday.
FORMULA REGIONAL EUROPEAN CHAMPIONSHIP BY ALPINE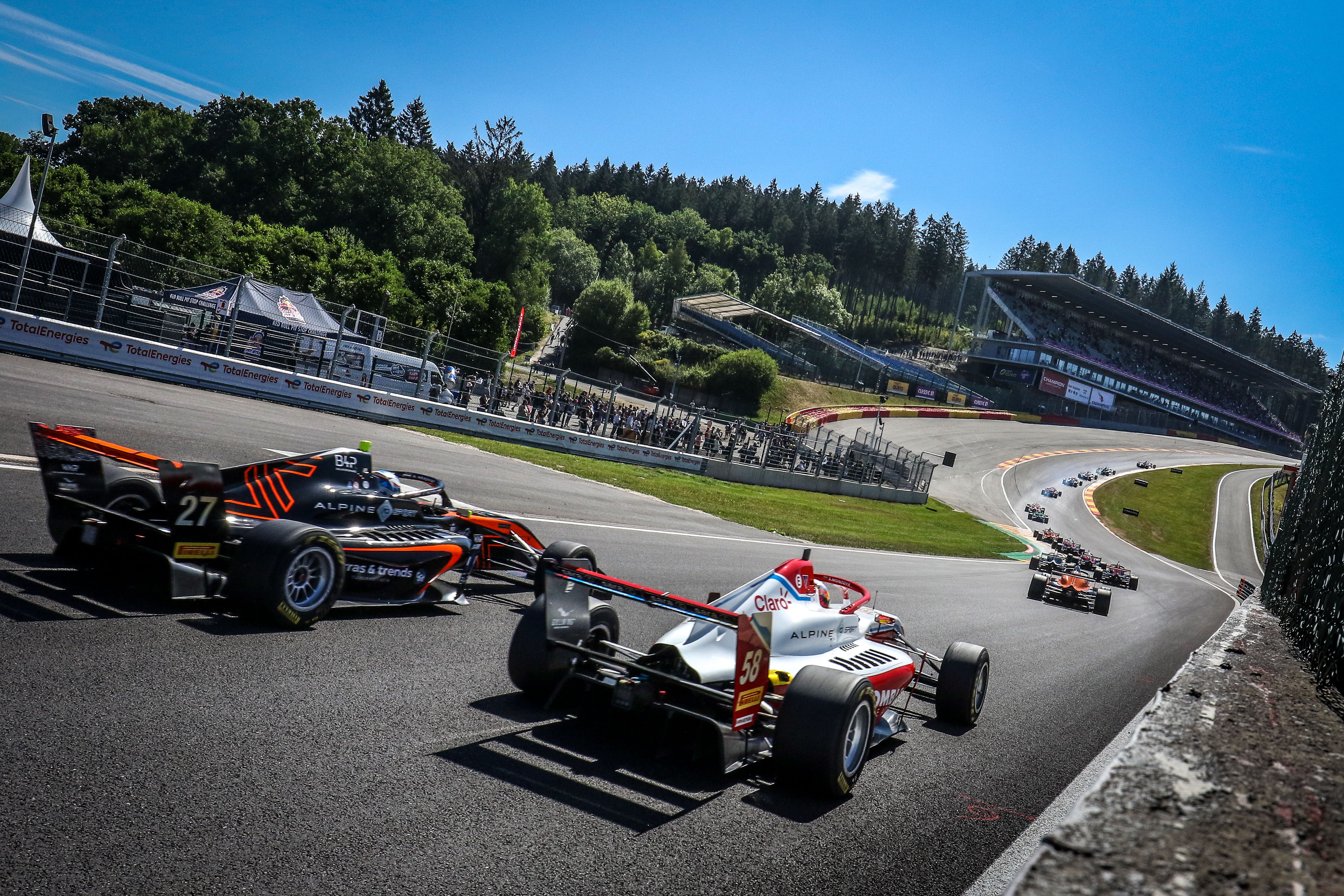 Returning for a second appearance on the CrowdStrike 24 Hours of Spa support bill, Formula Regional European Championship by Alpine ranks among the world's most prestigious junior categories. Organised by ACI Sport and Alpine, the championship is positioned between Formula 4 and Formula 3, making it a stepping-stone towards F1 and other professional series.
It also produces some thoroughly entertaining racing, with talented young drivers taking control of identical Alpine-powered single-seaters. With the eyes of the motorsport world on the Ardennes, there will be a pair of 30-minute (+1-lap) races in which they can make an impression. The first takes place at 14:50 on Friday, while race 2 is the opening action on Saturday morning at 09:30.
GT4 EUROPEAN SERIES & GT4 SCANDINAVIA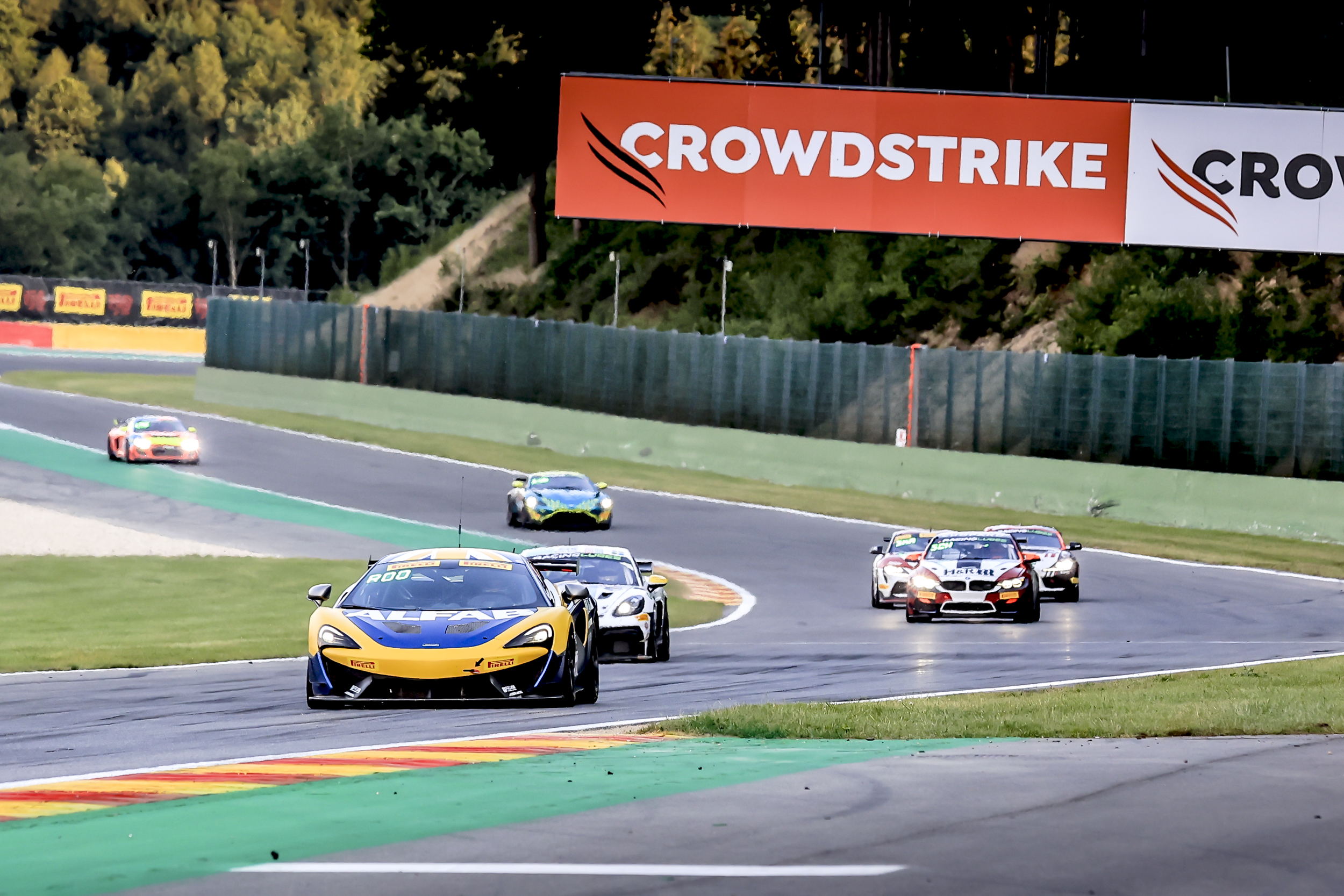 If you're a fan of GT4 racing, you simply must attend the CrowdStrike 24 Hours of Spa. For the second year in succession the event will see the GT4 European Series and GT4 Scandinavia join forces at the Ardennes venue, ensuring a phenomenal grid of more than 60 cars and some epic action around the 7km circuit.
Spend a few minutes watching trackside and you'll understand why the GT4 concept has enjoyed such success all over the world. The cars look magnificent, the racing is remarkably close, and there is a wealth of different machinery on display. The GT4 European Series and GT4 Scandinavia will stage a pair of 60-minute races at Spa, the first at 18:00 on Friday evening and the second at 13:15 on Saturday afternoon.
GT1 SPORTS CLUB BY CURBSTONE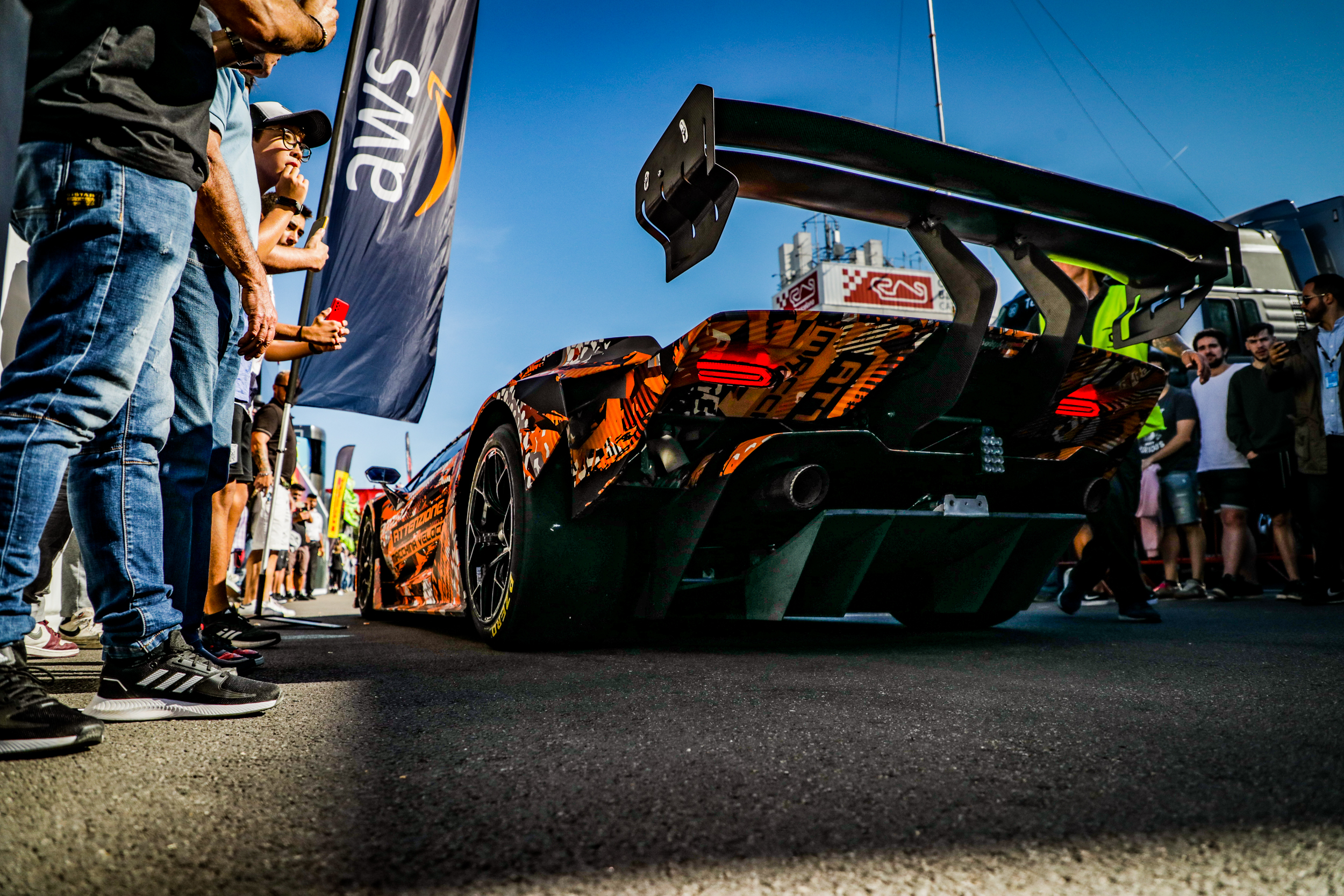 The GT1 name is synonymous with the CrowdStrike 24 Hours of Spa. In years gone by it gave the event some of its most iconic cars, from the Chrysler Viper to the Maserati MC12 and plenty more besides.
That DNA lives on in GT1 Sports Club by Curbstone. Established in 2021, the concept caters for some of the world's most exclusive machines, which would form the GT1 class of today were they homologated for competition. Past entry lists have included the Pagani Zonda and Huarya R's, McLaren GT3X, P1 and Senna GTR, Lamborghini Essenza SCV12, Porsche 935 and even the Ferrari FXXK EVO to name just a few.
The concept is non-competitive, but its inspiration comes from racing and the cars are extraordinary to watch. The sound is something special, too, and should be particularly incredible when experienced in the natural amphitheatres that is Spa-Francorchamps. There will be a session on Thursday (17:30) and two on Friday (12:30 & 17:15) and Saturday (14:55 and 15:30) the last session will be a unique two-lap display right before the main event gets underway on Saturday afternoon.
ESPORTS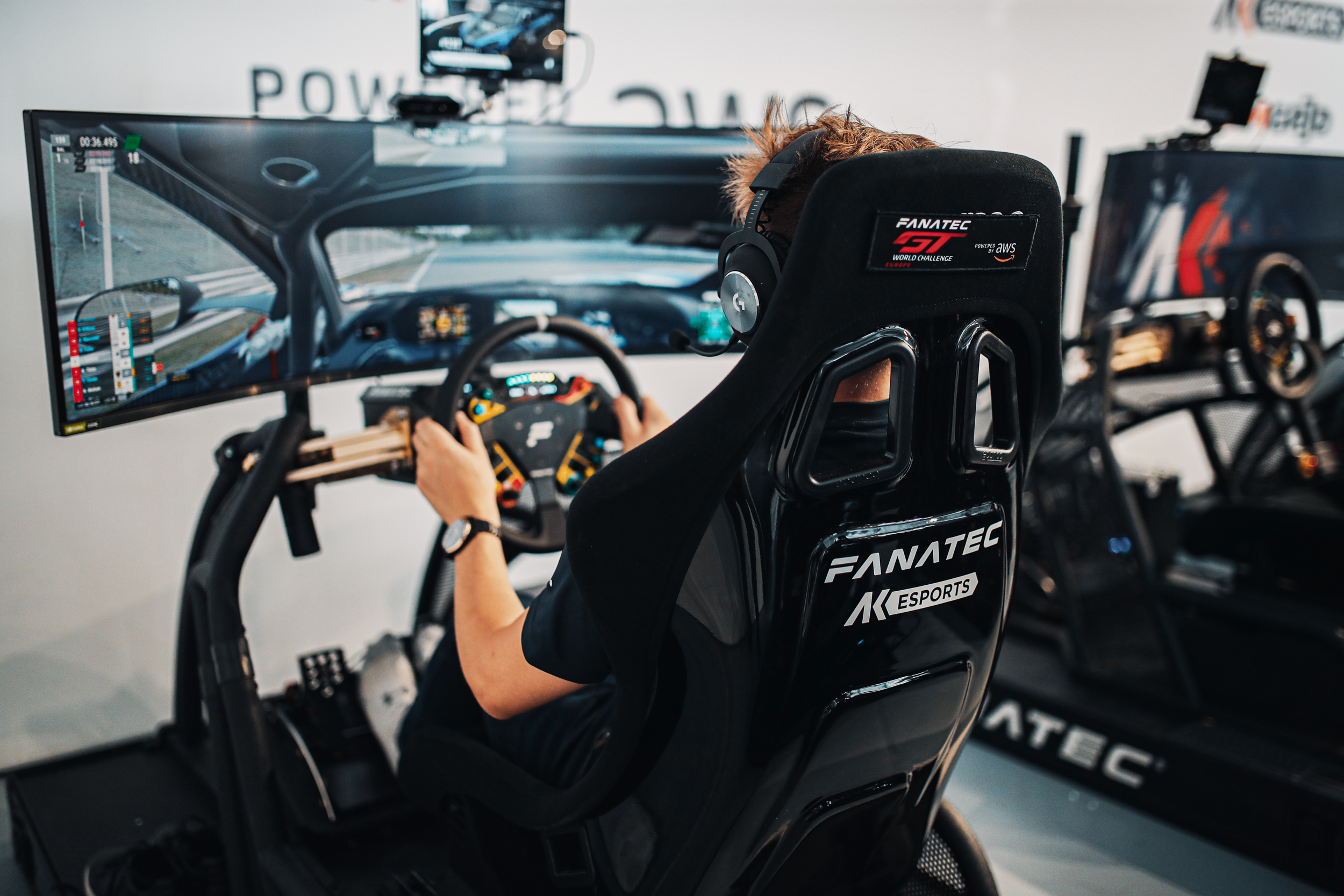 Virtual motorsport made its first appearance at the CrowdStrike 24 Hours of Spa in 2021 thanks to the Fanatec Esports GT Pro Series. This pioneering concept, which remains in place for 2023, sees drivers from the Pro, Silver and Gold Cup categories competing for real-world championship points in a one-hour Assetto Corsa Competizione contest, staged on-site at the Fanatec Esports Arena.
The 2022 edition also brought the continent's leading sim talents to Spa-Francorchamps to contest a one-off race on Saturday evening. Expanding on this, the SRO Esports Sim Pro Series has been launched for 2023 and will run at each Fanatec GT Endurance Cup round, including the CrowdStrike 24 Hours of Spa. As such there will be two Assetto Corsa Competizione races at the Fanatec Esports Arena, which is open to spectators with General Entrance + Paddock tickets.
-------
First staged in 1924 and running continuously since 1964, the CrowdStrike 24 Hours of Spa combines a unique sense of history with the unparalleled sporting challenge presented by modern-day Spa-Francorchamps. Since adopting GT rules in 2001 the race has firmly established itself as a key fixture on the international motorsport calendar.
Today, it represents the marquee event for two elite categories: Fanatec GT World Challenge Europe Powered by AWS and the Intercontinental GT Challenge Powered by Pirelli. The race marks its 75th edition in 2023, with another ultra-competitive grid expected to test themselves on 29 June – 2 July.
A range of ticket options are available to purchase for this year's CrowdStrike 24 Hours of Spa. These include access for Thursday and Friday only, which will allow fans to enjoy extensive practice and qualifying running, as well as support race action. A Sunday ticket will provide access around the circuit and to grandstands, plus paddock access, for the second half of the contest.
For those wishing to experience the CrowdStrike 24 Hours of Spa in full, a General Entrance ticket covers Thursday through Sunday and allows access around the circuit and to grandstands, the Fan Village and the Saturday night music concert. For an even more immersive experience, fans can choose a General Entrance + Paddock ticket, which adds access to the bustling CrowdStrike 24 Hours of Spa paddock.